Connectors are among the main distinguishing features of the modules. They are used in order to prevent misconnection. The solar photovoltaic industry uses several types of connectors or standard non-connector junction boxes. Now let us see some differences between Connectors and Solar connectors.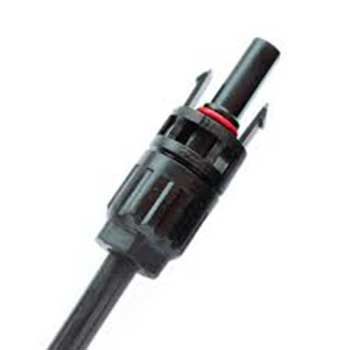 PV connectors are a mostly obsolete type of single contact connector commonly used for connecting solar panels. Can be installed on any conventional solar module junction box, solar combiner box interconnection or added to solar modules with existing Type 3 connectors for extended distances. Greatly speeds up installation of solar array. Features of PV connectors:
With excellent ageing resistance and UV endurance, it can be used in harsh environments.
The cable connects by means of a rivet and lock.
It does not need extra instruments for the removal of plugs and removal will not cause any harm to plugs
Soalr connectors are the name of the connection type on all new solar panels, providing an IP67 waterproof and dust proof safe electrical connection. Featurers of solar connectors:
Stable self-locking system which is easy to lock and open
Corrosion-resistant connectors for long-term usage
Good material make sure the transmission in the stable situation
Difference between Connector and Solar connectors
| connectors | solar connectors |
| --- | --- |
| No need for Unlock tool | Tightening and Unlock Tool |
| Rennsteig Pro-Kit Crimping Tool (Tyco) | Rennsteig Pro-Kit Crimping Tool (QC4, Tyco) |
Related reading
Some Information About Solar Connectors
How to Connect Solar Connectors?
Contact us now,Free sample is available
More info about our company and our products, please feel free to contact with us, our team is ready to support you.
Phone: +86-769-3335-6021
Mail ID : info@www.leadergroup-cn.com
Skype id :lily-zou2011