In 2012, Leader Group began to build an intelligent smart factory. Digitalize the whole process, integrate and apply new technologies and processes of intelligent manufacturing, and develop intelligent process equipment for cables, connectors, and wiring harnesses with independent intellectual property rights.
Innovative digital production After six years of continuous investment in technology and flexible production lines, a brand-new intelligent, digital, interconnected, and green manufacturing system has been created.

The factory currently has 12 domestic leading automatic cable extrusion lines. The whole process of digital production and testing is integrated and intelligent. It replaces the original manual online inspection method and significantly improves production efficiency. At the same time, it has complete inspection and testing equipment to improve product quality. To provide means and guarantees to ensure high-quality wire and cable, with an annual output of 980,000 kilometers.
The factory has 35 injection molding machines and more than 180 sets of supporting inspection and testing equipment. The connector production equipment also adopts domestic leading production equipment. The precision is 0.002mm, and the automated integrated production equipment makes full use of digital intelligent image detection, laser detection and other detection technologies to eliminate omissions and short boards of manually assembled products. All products are 100% tested and digitally marked. As a result, the product error rate has increased to one in a million, which has significantly improved the quality and quality of the product. Products include wires and cables, junction boxes, connectors, branch cables, etc. The annual production of connection system products is 12 million sets, and customized products can be produced according to customer requirements.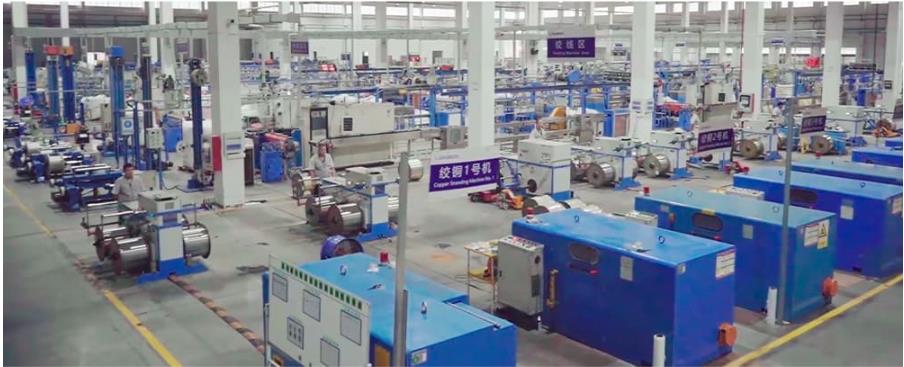 The products have been well received by users all over the world, and have successfully entered many internationally renowned components. The supplier directory of the factory has been exported to 68 countries and regions around the world.