Description
LEADER® Solar Crimping Tool Kit designed to crimp solar connectors onto 14/12/ /10AWG(2.5/4.0/6.0mm2) solar cable; this crimper is the perfect tool for installing and maintaining solar panel connectors.Precise crimping die design and complete locking ensure high-pressure connection quality during repeated crimping, and high transmission force is controlled according to levers to reduce work intensity. The portable handle is ergonomically designed and lightweight. Convenient for outdoor installation and construction.
Specification Of Solar Crimping Tool Kit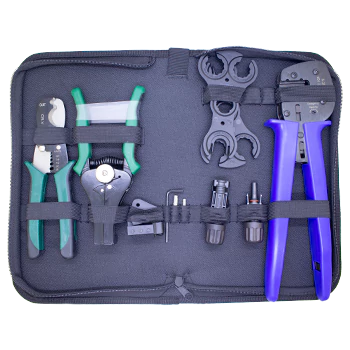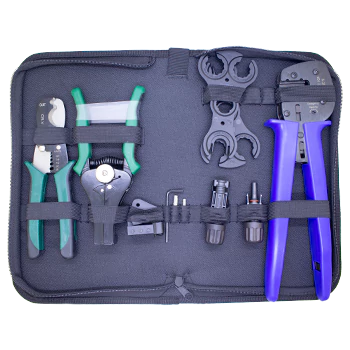 | | | | |
| --- | --- | --- | --- |
| Product NO. | Description | Product NO. | Description |
| SY-CT002(1PCS) | Crimper for 2.5/4/6mm² (14-10AWG)PV connectors | Solar Connector(1Pair) | Male and female |
| SY-ST001(1PCS) | Wire stripper for 2.5/4/6mm² (14-1OAWG) | Weight | 1.7kg |
| TJ2546A(1PCS) | Wire cutter for upto 10mm Dia | Packing | 12Sets/Cartom |
| THB510(1Pair) | For solar connectors assembling and disassembling | Carton Size | 45*35*25CM |
Installation Tools Use Instructions For Solar Crimping Tool Kit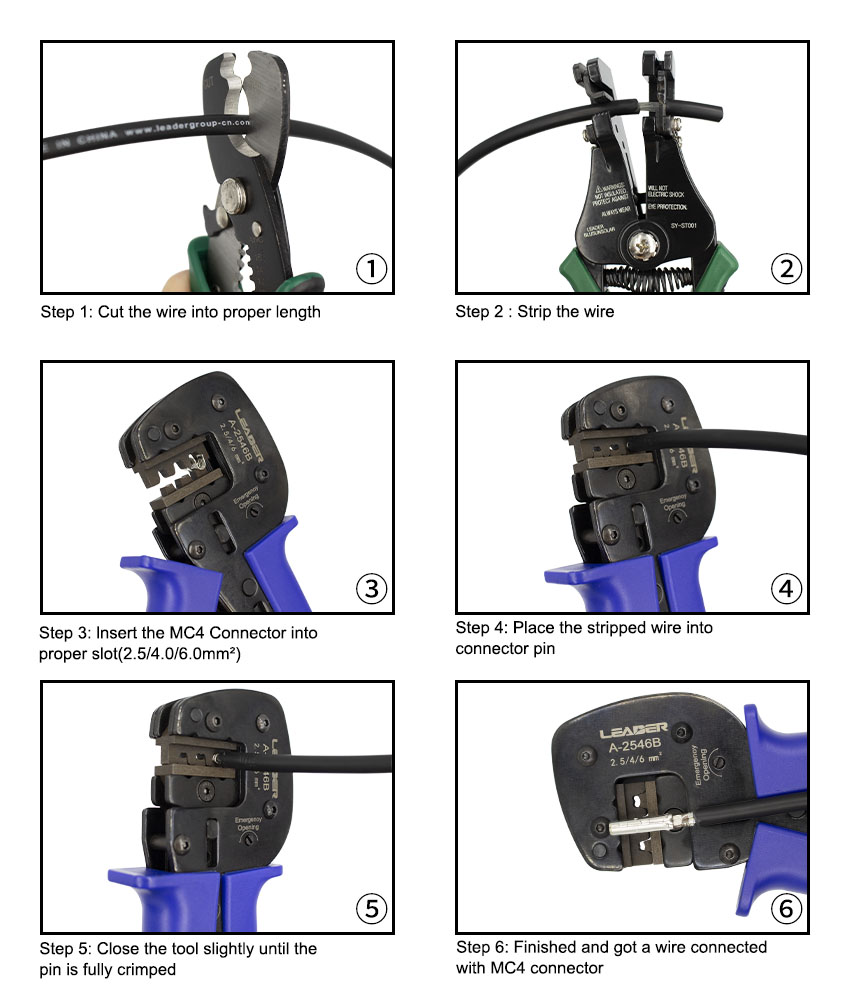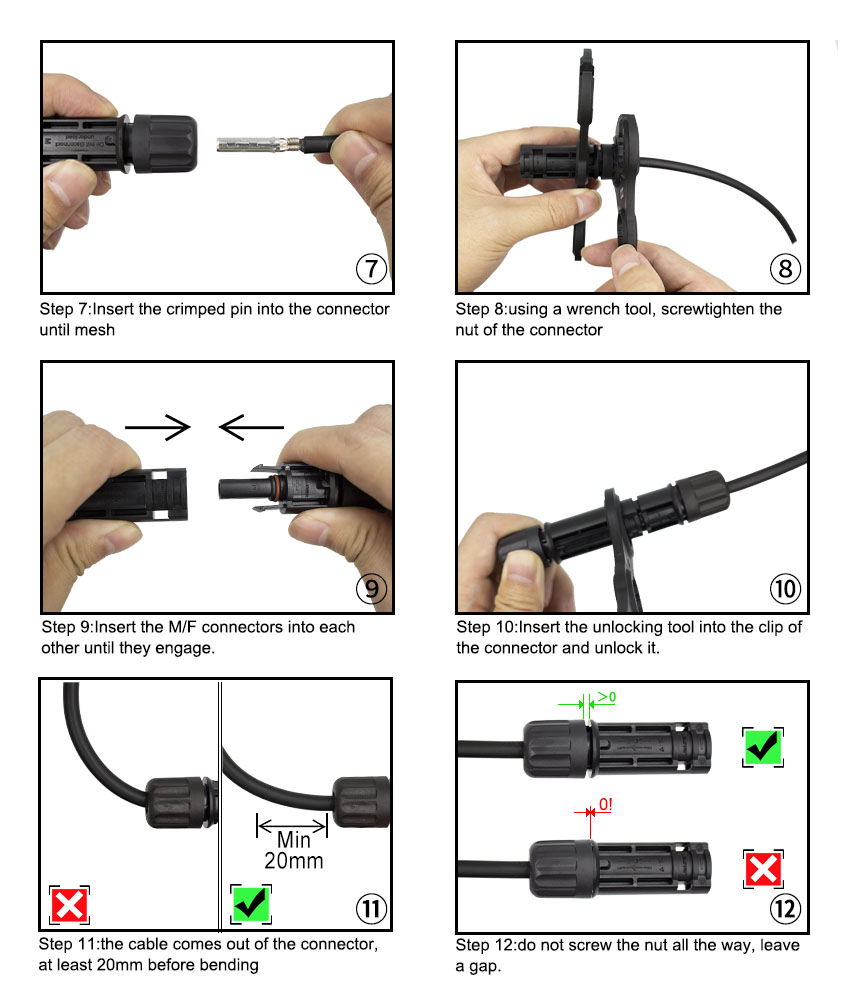 Please download the datasheet : Solar Crimping Tool Kit
Production Processes Of Cable Connector
The intelligent and digital factory equipped in the Leader cable factory makes the whole process of production and inspection integrated, intelligent and digital. It eliminates the mistakes and defects in the original manual assembly of products by workers, and significantly improves the reliability of products. At the same time, it has complete inspection and testing equipment, and adopts digital intelligent image detection, laser detection and other detection technologies to ensure the quality of shipped products. The accuracy of automated production equipment can reach 0.002mm, and all products are 100% inspected and digitally marked.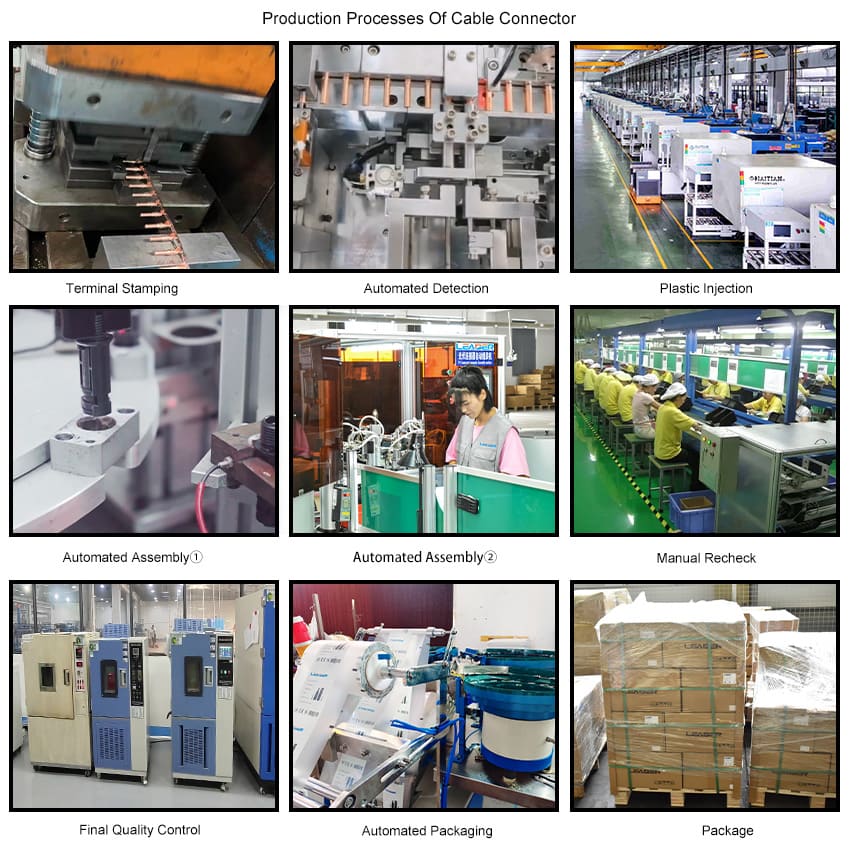 Standard Package Info: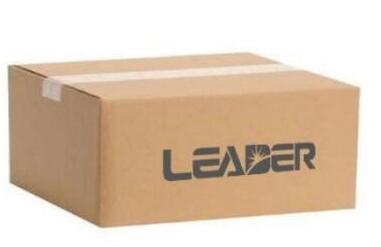 | | | | |
| --- | --- | --- | --- |
| Carton Dimension(cm) | Pack list | QTY | Gross weight(kg) |
| 40cm × 30cm × 20cm | solar crimping tool kit | 12set | 16.7kg |
To find out more information about our products and services, send us a message and one of our PV experts will get back to you. We look forward to assisting you.
Mobile phone/whatsApp: +86-136-4291-9927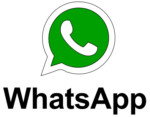 Mail ID : leader-tech1998@outlook.com
Skype id :lily-zou2011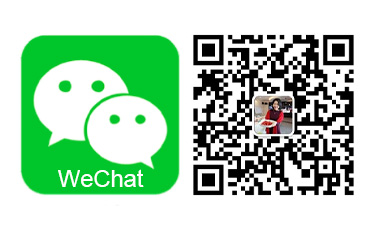 MC4 In-line Fuse