Description
LEADER® mccb breaker LMM1-PV series photovoltaic special DC molded case circuit breaker is suitable for DC grid circuits with rated voltage up to DC1500V and rated current 250A. DC circuit breaker has overload long delay protection, short circuit instantaneous protection function, used to distribute electric energy and protect circuit and the power supply equipment is protected from the danger of overload, short circuit, etc.The DC circuit breaker has the functions of quick closing and fast reading segmentation, compact structure, small size, and convenient use.The breakers comply with the demands of the following standards:IEC60947-2 and GB 14048.2 Low voltage breakers,IEC60947-5.1 and GB 14048.5 Electrical equipments of electromechanical control circuit.
DC MCCB 2P 4P 500V 1000V 125A 225A 400A 630A
DC Moulded Molded Case Circuit Breakers For PV System
Has Overload Long Delay Protection, Short Circuit Protection
Quick Closing And Fast Reading Segmentation & Small Size
Our Solar Products Have Connected Over 9.8 GW By 2021
Contact Now , Quote Online & Support The Free Samples
Specification Of MCCB Breaker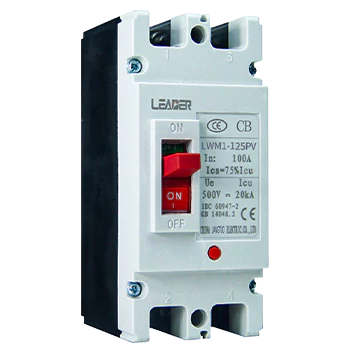 | | | | |
| --- | --- | --- | --- |
| ltem | DC MOULDED CASE CIRCUIT BREAKER | Breaking Capacity | 8KA,10KA |
| Code | LMM1-PV | Characteristic Curve | C |
| Pole | 1P,2P,3P,4P | Working Temperature | "-20°"to +70° |
| Voltage | 250VDC,550VDC,750VDC,1000VDC | Protection Degree | IP20 |
| Current | 125A,225A,400A,630A | Electrical life | More than 8000times |
| Standard | IEC/EN60947 | Mechanical life | More than 2000times |
| Installation | 35MM DIN RAIL | lnstallation Altitude | ≥2000M |
Drawing Of MCCB Breaker Types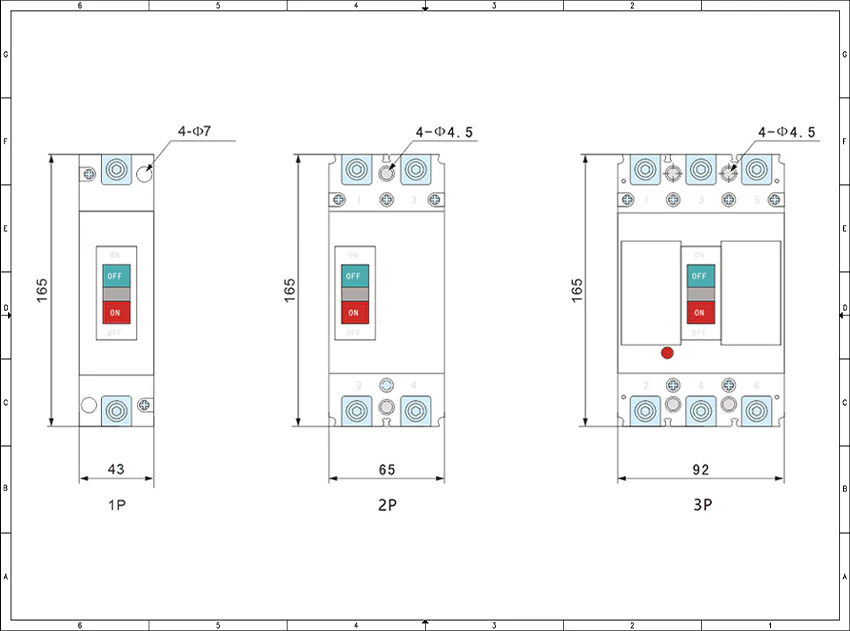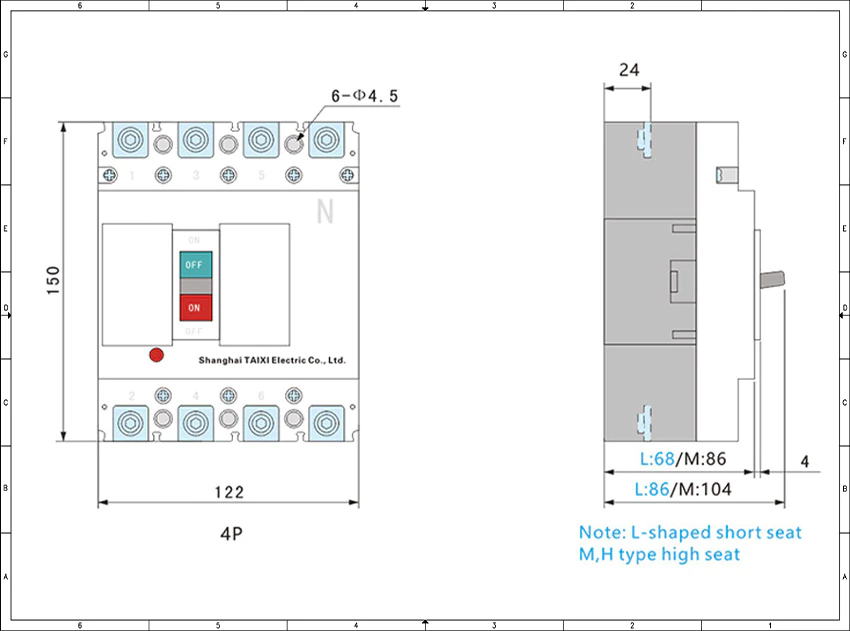 Connection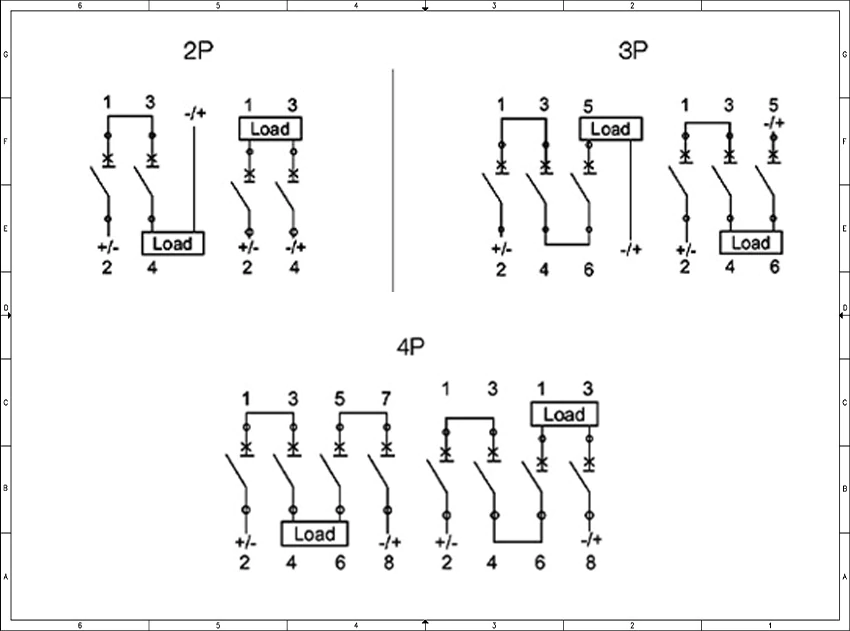 Characteristic Curve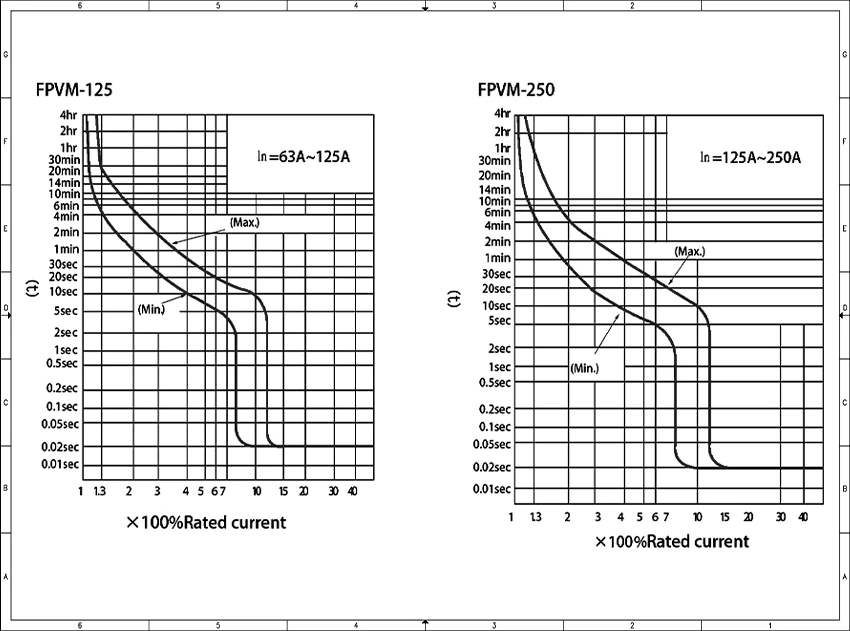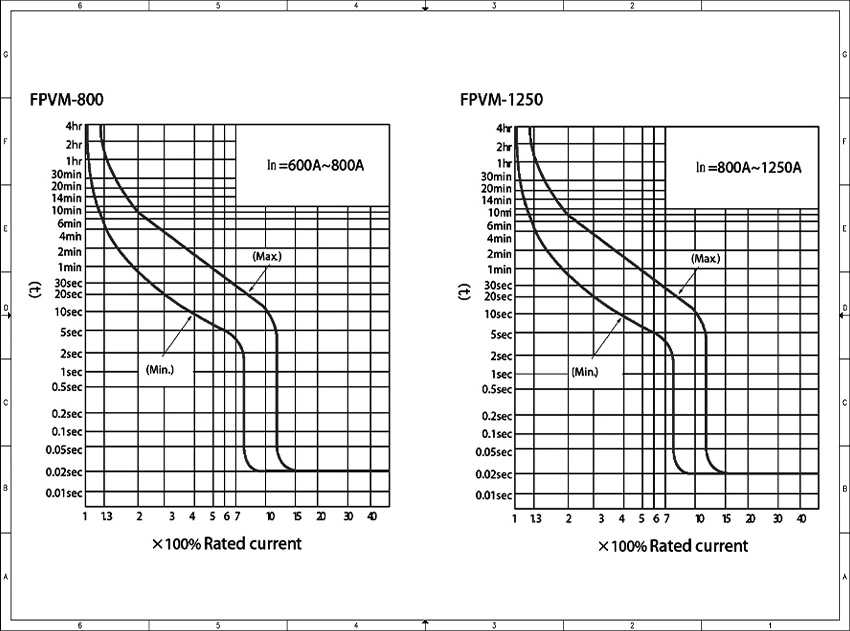 Please download the datasheet : MCCB Breaker
Production Processes of Cable Connector
The intelligent and digital factory equipped in the Leader cable factory makes the whole process of production and inspection integrated, intelligent and digital. It eliminates the mistakes and defects in the original manual assembly of products by workers, and significantly improves the reliability of products. At the same time, it has complete inspection and testing equipment, and adopts digital intelligent image detection, laser detection and other detection technologies to ensure the quality of shipped products. The accuracy of automated production equipment can reach 0.002mm, and all products are 100% inspected and digitally marked.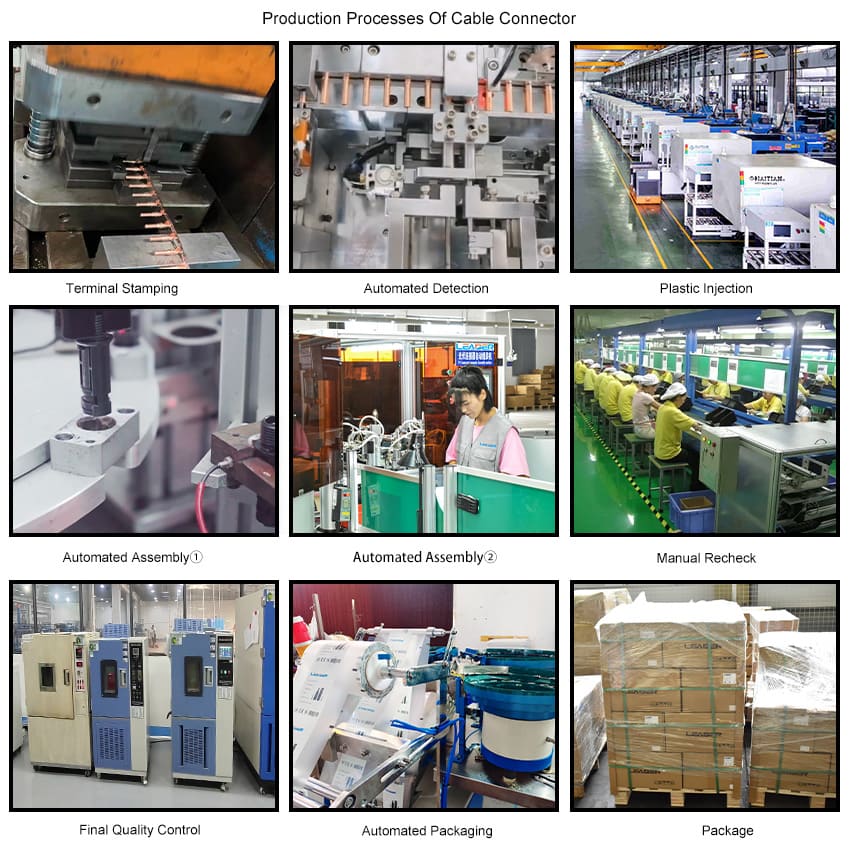 Standard Package Info: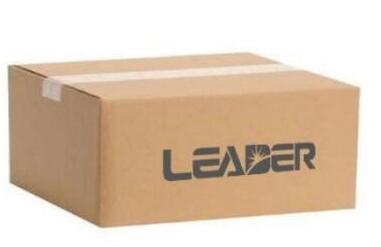 | | | | |
| --- | --- | --- | --- |
| Carton Dimension(cm) | Pack list | QTY | Gross weight(kg) |
| 42.5cm × 23.5cm × 35cm | DC MCCB | 120pcs | 22.2kg |
To find out more information about our products and services, send us a message and one of our PV experts will get back to you. We look forward to assisting you.
Mobile phone/whatsApp: +86-136-4291-9927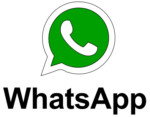 Mail ID : leader-tech1998@outlook.com
Skype id :lily-zou2011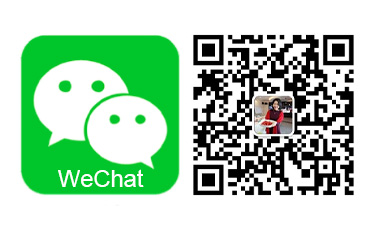 MC4 In-line Fuse